R2 - Electronics Recycling Standard
We help you navigate the used electronics certification industry. Understand how to show your customers that you're one of the top electronics recyclers by demonstrating proper testing, data destruction and recycling of used electronics. We've helped hundreds of R2 companies get and maintain certification.
A FEW OF THE WAYS WE SUPPORT YOU!
We help our clients improve their organizations by making standards compliance easier to achieve.
Glacier Consulting reacted in a timely fashion to our companies needs in regards to ISO 9001:2015 Transition training for Upper Management, Mid- Level and Internal Auditor training. The On-Site Trainer was very knowledgeable, friendly and had many experiences to provide pertinent examples to the teams. I would not only recommend them, we are already using their services for more assistance (Repeat Customers best compliment). Economically, they are very fair with their pricing and attention to detail.
Glacier Consulting reacted in a timely fashion to our companies needs in regards to ISO 9001:2015 Transition training for Upper Management, Mid- Level and I wanted to take a moment to reflect and let you know what an invaluable resource Glacier Consulting has been to our organization and our ISO aspirations. I cannot think of how we could have possibly received more through or competent preparation. While Glacier Consulting was very thorough, they always did it in a way that was educational and constructive so that we were prepared for the auditor and comfortable with the processes, materials and records. Our success in ISO is intertwined in our relationship and tutelage of Glacier Consulting.
Our company went to Glacier Consulting when we needed efficient, reliable, and expert advice. They provide personal attention and necessary consulting services on compliance which is important to our core business. It's reassuring to trust in a knowledgeable and dependability company. Thank you Glacier Consulting.
Glacier Consulting came in to the Dyno Nobel Simsbury site and conducted the internal audit per the ISO 9001:2015 Standard requirements. I found the audit very professional and satisfactory. Glacier Consulting's Auditor was very knowledgeable, thorough and helpful. Their audit helped the site greatly in getting ready for the Stage 2 audit and us look into the better way to conduct our business in compliance with the ISO requirements. I would strongly recommend Glacier Consulting for internal auditing.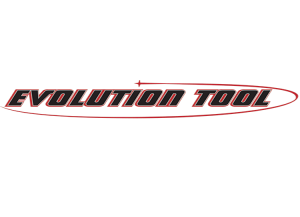 When I was tasked with the job of transitioning our shop from ISO9001:2008 certification to AS9100D certification I was completely overwhelmed. I did not have much experience in quality management systems and the task of transitioning was frightening. We were referred to Glacier Consulting and I expressed my fears and concerns to them. They assured me there was nothing to worry about. Glacier Consulting ended up being our consultant and their professionalism, knowledge, personality, and helpfulness was more than we ever expected. We just completed our stage 2 audit and it couldn't have went better. I highly recommend Glacier Consulting.
We're trusted by more than 3500 clients
Why Choose Glacier Consulting
Nimble team, able to act and react quickly to assist clients and flexible to create a plan that works for your specific needs.
Scott Jones
Founder / Director of Business Development
Michael Hutchcraft
President
Josh Ingram
R2 / QEHS Project Manager